Services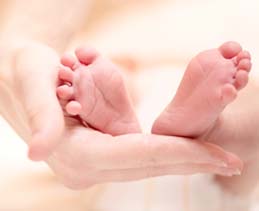 Southwest Foot & Ankle Specialists, P.C. strives to provide the best foot and ankle care in Kalamazoo and surrounding areas, including Battle Creek, Paw Paw, Portage, Richland, Mattawan, and Plainwell. We assure you excellent care and service. Whether you have an ingrown toenail, heel pain, or are in need of custom orthotics or diabetic shoes, Southwest Foot & Ankle Specialists, P.C. will provide the best treatment for the best possible outcome.
Services Include:
Heel and Arch Pain
Ingrown, Deformed and Fungal Nails
Wound Care
Diabetic Foot Care
Child and Infant Care
Ambulatory Surgery
Sports Injuries
Flat Feet
Corns and Calluses
Bunions
Neuromas
Warts
Foot and Ankle Sprains and Injuries
Diabetic and Orthopedic Shoes
Custom Orthotics
Broken Bones
Hammer Toes
We also carry Formula 7® antifungal nail treatments, which is unconditionally guaranteed when purchased at a podiatrist's office.
We are proud to carry a complete line of Dr. Comfort footwear. We participate in Medicare therapeutic shoe program for diabetics.
Contact us today to schedule an appointment with our podiatrist.
We look forward to seeing you soon.